Forest Fire Equipment
Portable Collapsible Tank
Folding tank, portable.
Steel resistance welded frame, with rugged fabric liner.
No assembly.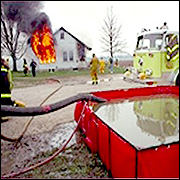 Self-Supporting Tank
Self-supporting tank. Frameless..
Applications: Fire fighting, water relay & storage, mixing tank, hazardous waste.
Portable. No Assembly.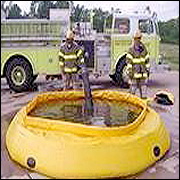 Fol-Da-Tank
Collapsible tanks for water shuttle and storage.
Fire-fighting - Water storage and shuttle.
Crop spraying, feeding livestock.
For parks and nurseries, drinking water source.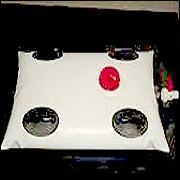 "Flyer"
Multifunctional, transportable by helicopter or truck.
Heavy duty (PVC) vinyl, pyramid shape.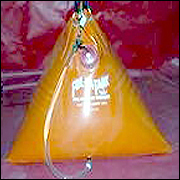 Relay-Storage Tank
Self supporting, closed top, lightweight.
Heavy duty (PVC) vinyl.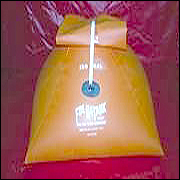 M.J. INTERNATIONAL PRODUCTS
TAP IMAGE TO SEE PRODUCT DESCRIPTION