Secondary Containment: Portable
Decon Berm
The Decon Berm is used as a light weight, highly visible, portable containment berm for use with decon showers and wash down applications.
Quick multi-compartment Decon Berm.
Personnel and small equipment Decon Berm.
Lightweight and Compact for easy storage.
No assembly - easy set-up.
Compact. 8" walls. One piece. Lightweight.
2-3 Compartments 6'x10'x8".
4 Compartment 6'x20'x8".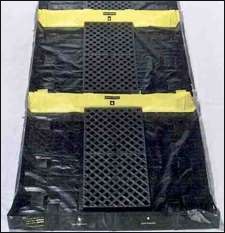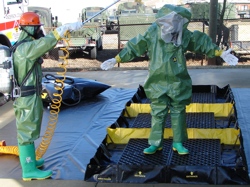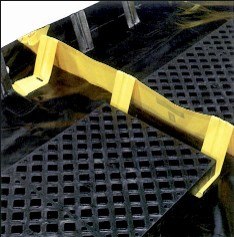 ---
Fail-Safe Berm
The Fail-Safe berm utilizes outside supportrs with a new skid plate and floatation system which allows the entry and exit walls to rise with the liquid level. As the walls approach vertical they lock into place.
One piece construction, Exterior supports - no inside obstructions.
Patented skid plate design.
Quick berm straps. No assembly.
Ensures wall straps open and stay in place.
No raising or lowering of walls for entry/exit.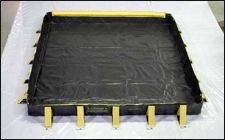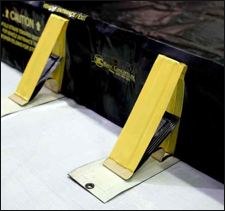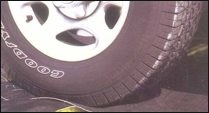 ---
Sentry QuickBerm IS
Light Enough to carry, but tough enough for vehicle drive-through. The Sentry containment system sets-up in seconds, simply unfold the unit and you're ready! Collapsible walls and light-weight materials allow quick deployment.
No inflation, no assembly!
Portable - no extra equipment needed.
Durable enough for drive-through
Custom built - any size!
Chemical resistant material.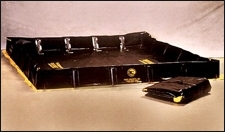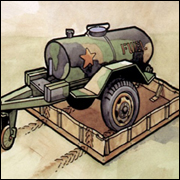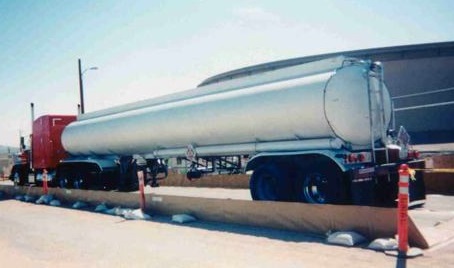 ---
Quickberm OS
Heavy duty aluminium strap supports, exterior straps.
Counterbalanced outside locking supports, wind resistant walls.
Compact folded size, lightweight.
Sump area easy to clean.
Deploys in seconds, ready to use.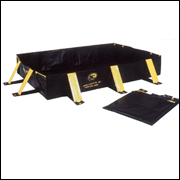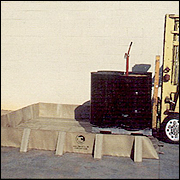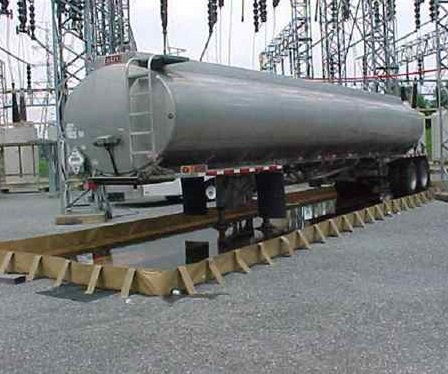 ---
Berm Guards
Guard mats - placed under the berm to create smooth uniform deployment area.
Track Belts - placed inside the berm along protected tire paths.
Extends the life of the berms.
Preserves containment integrity and prevents fluid releases.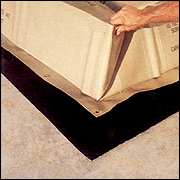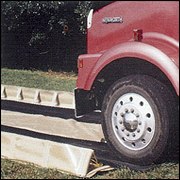 ---
Sentry - Petro Pipe
A unique way to allow rainwater to drain from your Sentry portable secondary containment berms without allowing harmful hydrocarbons such as diesel, jet fuels and transformer oils from being discharged.
The new-patented Petro-Pipe™ device is now being offered exclusively for portable secondary containment.
Petro-Pipe™ comes with a 1-1/2 inch male adaptor that can be inserted easily in the female drain plug installed in Sentry QuickBerm or Fail-Safe Units.
Hydrocarbon (such as diesel, jet fuels and transformer oils) leaks or spills can be captured inside the Petro-Pipe™.
If rainwater collects in the unit it will be allowed to exit through the Petro-Pipe™.
Hydrocarbons that are present will react with the material inside the Petro-Pipe™ and once the pipe becomes full no liquid will be allowed to exit the Peto-Pipe™.
Eliminates the need to pump out rainwater.
Can be installed on all Sentry Secondary Containment Berms.
Shutoff valve can be used to stop flow while cartridge is being replaced.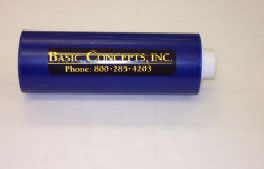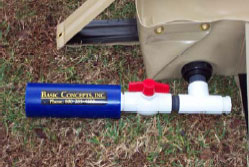 ---
Sentry Lite Spill Berm
Quick deployment berm for personnel and small equipment decon, saddle tank ruptures, transformer storage.
Lightweight and compact, no cumbersome parts to assemble or dismantle.
Easy set up, easy to repack.
Economical, highly visible.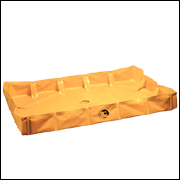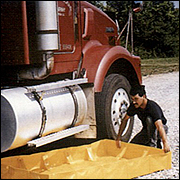 ---
Filter Berm
Absorbs oil, allows water to escape.
Walls contain removable hydrophobic absorbent.
Slotted walls, Removable polyethylene grates.
Replacing saturated absorbents is quick and easy.
Sizes: 2'x2', 2'x4', 4'x4', 4'x8' and 6'x6'.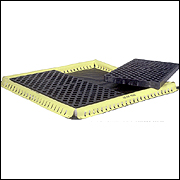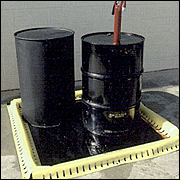 ---
Battery Spill Pad
Protects surfaces from leaking batteries with non-permeable acid resistant material.
Lightweight, reusable spill container.
Removable polyethylene grates for easy access to 2 ½" sump area.
Highly visible yellow berm.
Berm wall is compressible for hard trucks and other clearance equipment.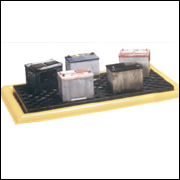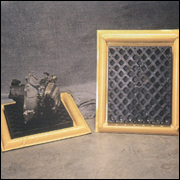 ---
Drip Berm
Captures small leaks and drips protecting the ground or floor.
No possibility of tipping or splashing, highly visible yellow mesh.
Soft pliable material, Sturdy mesh flap, Reusable pillow.
Lightweight 2 lbs, Holds up to a 20" pillow.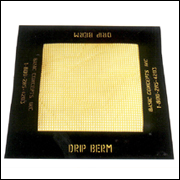 ---
M.J. INTERNATIONAL PRODUCTS
TAP IMAGE TO SEE PRODUCT DESCRIPTION