| | | |
| --- | --- | --- |
| | PORTABLE PIPE HANGERS (CANADA) | |
BLOG
Advocacy. Awareness. Empowerment.
by Jess.

Posted on March 20, 2017
Portable Pipe Hangers (Canada) Inc. is a proud supporter of Flex for Access, a social media awareness campaign and charitable initiative for Cerebral Palsy to help everyone understand the importance of accessibility and fitness promotion.
Your participation helps change our city's and the world's perception of individuals with challenges, by creating avenues for accessible sport and daily living. Get involved and donate today at www.flexforaccess.ca
Engage with Flex for Access on Social Media on
Facebook,
Instagram,
& Twitter
@flexforaccess and #FlexforAccess in an active photo or flexing.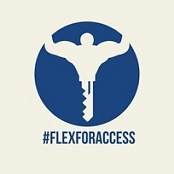 Re: Why to use PHP products?
by Mike.

Posted on April 15, 2016
And because of this as well (it will be nice to have a Crossover Bridge there.....):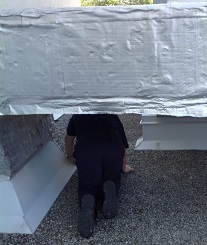 Other examples of "creative" supports: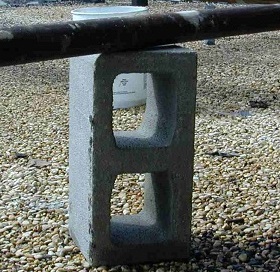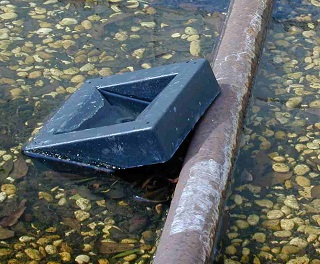 Why to use PHP products?
by George.

Posted on April 11, 2016
Because of this - this is a classic case of using antediluvian products: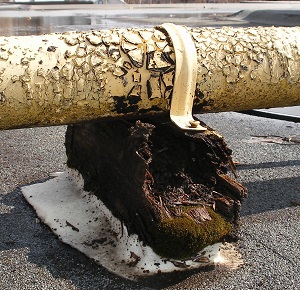 Actually, it doesn't take much time - ultraviolet radiation, temperature fluctuations and precipitation will crumble wood into dust:

Walkpads Installation
by Alex.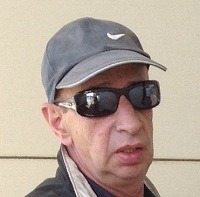 Posted on April 5, 2016
Information for contractors.
This is the WRONG way
to install PHP Walkpads: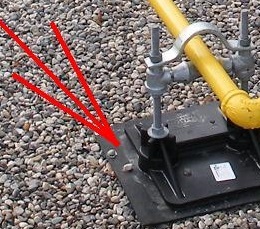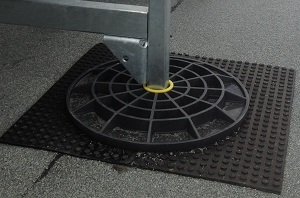 Installation of PHP Walkpads DIMPLED SIDE UP ensures better adhesion and better drainage.
Safety First
by Andrey.

Posted on April 2, 2016
When working on roof, proper safety clothing and proper safety equipment is a MUST!
Guys, please never work on roof
(and not only on roof....) like this: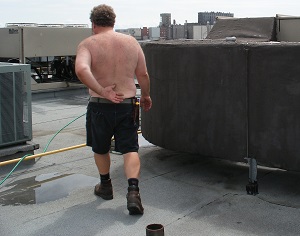 ...and please use safety equipment properly.
Obviously, this
"Mobile Dead Weight Anchor Device"
will NOT do the job: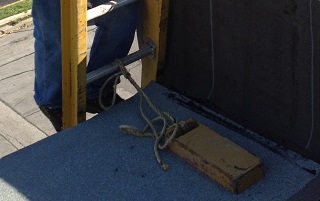 PHP Catalog
by Mike.

Posted on March 30, 2016
PHP Catalogues and Postcards are available.
Please call
1-877-853-5556 (toll free)
(905) 731-8104 (local calls)
or email info@planthub.com for more information.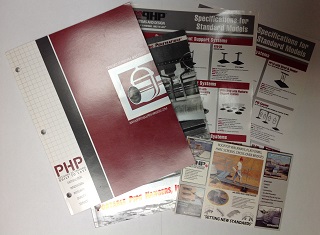 Welcome to the new PHP website
by George.

Posted on March 21, 2016
We are pleased to announce the release of our new website, designed with a fresh new look and user-friendly navigation, updated with the latest information about our products.
Our new site more effectively highlights what's most important to us and to our customers. It is also mobile-friendly, so you can browse on the go from your Tablet, iPad or Smart Phone.
We will be rolling out new pages and functionality over the coming months, and hope that you enjoy visiting our new website.
If you feel that something should be reviewed or enhanced, or if you have any questions, please email us at info@planthub.com.
Thanks and regards, George Babuk