| | | |
| --- | --- | --- |
| | PORTABLE PIPE HANGERS (CANADA) | |
Tap MENU below to expand:
Service Platforms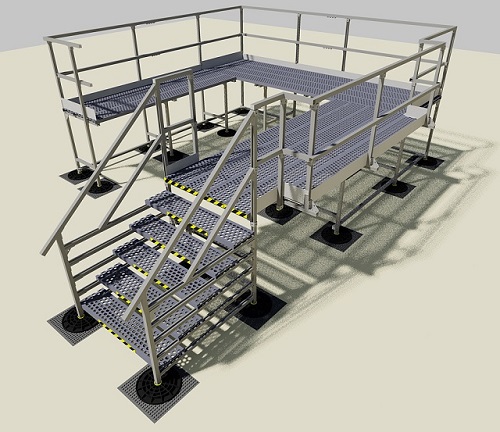 Available Configurations:
For any rooftop units. Custom Design to clear all potential interferences.
tap image to enlarge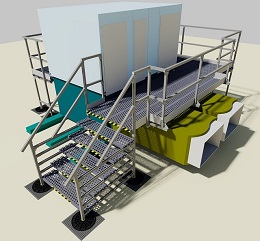 PHP Rooftop Service Platforms, with or without Handrails and Toe Board, for built-up, single-ply and sloped, standing seam metal roofs.
PHP Rooftop Service Platforms are specifically designed to be installed directly on the roof without roof penetration, flashing or damage to the roofing material.
The system shall be designed to support all weight and equipment as required.
Typical Applications
tap image to enlarge







×

Toll Free (U.S. and Canada only) at 1-877-853-5556, (905) 731-8104 for local calls.
E-mail:
info@planthub.com
Copyright © Portable Pipe Hangers (Canada) Inc.